Connu avec des titres comme les très bons "In my World" , "Payback" , "Work so Hard" , "Down a yard" , ou encore "Home Alone"
---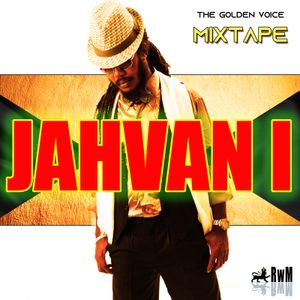 ---
Royal Warriors Muzik Sound, RwMuZiK.Com et Fadda Byr se sont associés pour nous proposer la première mixtape de la voix d'or aka Mr JahVan I ,
C'est un chanteur originaire de Ste Catherine en Jamaique , avec un timbre soprano , des mélodies et une voix très soul ,
souvent confondu avec les chanteurs Bushman ou Luciano , il chante l'amour , la nature , la création , le respect de soi et de son prochain.
 ici on retrouve une compilation de ses principaux hits de 2011 à 2020 - THE GOLDEN VOICE MIXTAPE disponible en téléchargement libre sur rwmuzik.com et YouTube.
---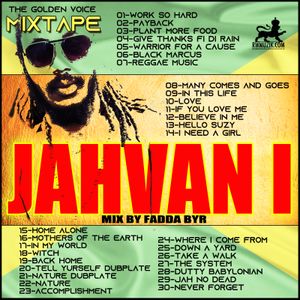 ---
PLAYLIST JAH VAN I MIXTAPE 
01_WORK SO HARD 
02-PAYBACK 
03-PLANT MORE FOOD 
04-GIVE THANKS FI DI RAIN 
05-WARRIOR FOR A CAUSE 
06-BLACK MARCUS 
07-REGGAE MUSIC 
08-MANY COMES AND GOES 
09-IN THIS LIFE 
10-LOVE 
11-IF YOU LOVE ME 
12-BELIEVE IN ME 
13-HELLO SUZY 
14-I NEED A GIRL 
15-HOME ALONE 
16-MOTHERS OF THE EARTH 
17-IN MY WORLD 
18-WITCH 
19-DONT GO BACK HOME 
20-TELL YURSELF PLATE 
21-NATURE PLATE 
22-NATURE 
23-ACCOMPLISHMENT 
24-WHERE I COME FROM 
25-DOWN A YARD 
26-TAKE A WALK 
27-THE SYSTEM 
28-DUTTY BABYLONIAN 
29-JAH NO DEAD 
30-NEVER FORGET
TAGS : #mixtape #jahvan i #jamaica #reggae #lovers #goldenvoice #royalwarriorsmuzik #bushman #luciano #jahcure
---
30 titres dont certains inédits afin de découvrir ou redécouvrir 'la voix d'or" JAHVAN I avant la sortie de son nouveau single signé chez  RwMuZiKcom  
"Where I come From" ou on pourra retrouver la participation du talentueux batteur Kirk Bennet de Jamaique  mais également la participation de musiciens
Martiniquais .... la supervision musicale assurée par le producteur Jamaicain Clive Hunt.
Affaire à suivre de très près.
---
ECOUTE /REGARDE sur YOUTUBE
---
REJOINS JAHVAN I SUR LES RESEAUX SOCIAUX

Jah Van I 's Website >
Jah Van I' s Facebook >
Contact management >
---
COLLECTION DE VETEMENTS JAHVAN I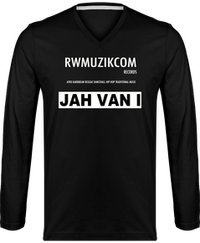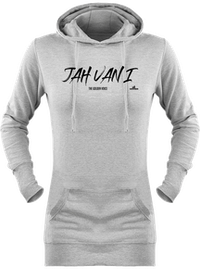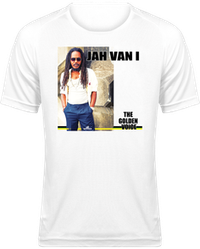 ---
***RWMUZIKCOM*** 

- Subscribe to our Videochannel >
- Recordings Studio Services >
- Artistes Catalog >
- Streaming subscription Services >
- RwMuZiKCom News >
- RwMuZiKCom Label - Digital Distribution >

- Need a beat ? - AFRO - HIP HOP TRAP - DANCEHALL - REGGAE - ZOUK - SOUL >
---